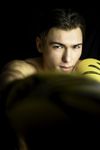 Online Class
Every Saturday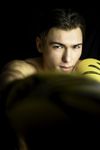 AG-BOX FIT-CLASS!
£7.50
Included in a BUA Unlimited subscription - find out more
Online Class
You will be sent a link to the stream 15 minutes before the class starts.
What you will be doing
FREE TIME AND SPARE 45 MINS IN THE LATE MORNING? JOIN MY (BOX FIT) CLASS AT 9:30 AM!
AG BOX FIT CLASS IS ABOUT, EXERCISING WITH ENJOYMENT AND WELL BEING PROGRESS! SO FIND SOME SPACE FOR A HOME BASED ONLINE WORKOUT!
CLASS IS 45 MINS! BRING PREFERABLY: A BOTTLE OF WATER/ A MAT/& PAIR OF GLOVES (NOT ESSENTIAL)!
Routine
*DYNAMIC WARM UP AND STRETCHES! *BOX-FIT PUNCHING AND ROLLING! *COUPLE ROUNDS OF BOX-FIT SHADOW WORK (AND COMBO TECHNIQUES)! *BOX-FIT CIRCUIT! *BOX-FIT CORE WORK AND CALISTHENICS!
All classes with no client bookings get removed from the platform 12 hours before the start-time.