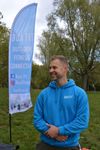 What you will be doing
We aiming for burning as much calories as possible with a full body exercise routine.
Routine
We going to hit the full body with some advanced training methods such as EMOM, Tabata, AMRAP, supersets, etc... This is a high intense and fun workout program. Recommended to everybody who ready to go the next level.
Notes
Meet me at the bandstand and bring a bottle of water