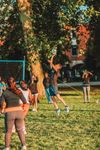 Community Class
Every Saturday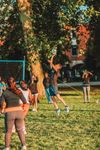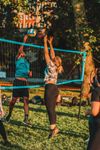 Battleground VOLLEYBALL 🏐🏐🏐
Community Class
What you will be doing
Love to play Volleyball but don't know where to go or who to play with??
Come and join battle team every saturday 12:30 pm in hyde park. ( Mixed ability )
Volleyball can help circulate more blood, oxygen, and nutrients into the body as well as enhance your energy levels to improve your overall well-being. You can also develop improved hand-eye coordination and fast reflexe. We will play some causal 6v6 games. 🏐 All equipment is provided​​​​​​​​​​​​​​,​​​​​​​​​​​​​​ simply join game & turn up!
We can guarantee lots of fun and laugh :)
IG: @battlegroundldn
Routine
We will start at 12:30pm and don't have a fix time to finish.
Notes
NEAREST STATION KNIGHTSBRIDGE, 2 MIN WALKING.


BATTLEGROUND is a group-based fitness community currently operating in Hyde park. We care about MENTAL AND PHY...
Refunds are available for all cancellations done at least 12 hours before the start-time
All BUA classes with no client bookings get removed from the platform 48 hours before the start-time.