Online Class
Every Wednesday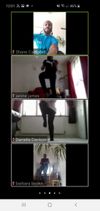 Wednesday's Lunchtime Express HIIT
£7.00
Included in a BUA Unlimited subscription - find out more
Online Class
You will be sent a link to the stream 15 minutes before the class starts.
What you will be doing
Working from home? Need to keep active during your lunch break? Lunchtime Express is perfect with short intense exercises. HIIT full body workout focusing mainly on bodyweight exercises but feel free to test yourself with weights if you have access to some (dumbbells, barbells or kettlebells).
Routine
Session consists of a 3min tabata style warm up. Followed by full body timed based exercises. Upper, lower body and core. Amraps
Notes
Via Zoom Any injuries please direct message me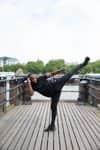 I have always had a passion for sport & fitness, and have studied sport science & stayed extremely active my w...
All classes with no client bookings get removed from the platform 12 hours before the start-time.