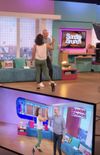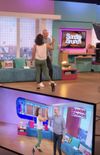 🏙 EVENING 🥾CAMP no1*
£10.00
What you will be doing
Busy day working? Let me help you de stress through motivational energetic bootcamp that will leave you booking your next class straight away! Improve your running, core and general fitness with Bootcamp.
Routine
1 Warm Up + Mobility 2 Main Workout 3 Cool down + Stretching
Notes
Meet half way down the central path near benches. Please bring towel, mat and water.


Hi I'm coach Saima. I started my fitness career 5 years ago teaching outdoor Bootcamps. I have learnt many gre...
All classes with no client bookings get removed from the platform 12 hours before the start-time.