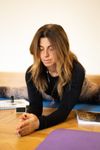 Online Class
Every Wednesday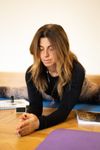 Yin Yoga
£5.00
Included in a BUA Unlimited subscription - find out more
Online Class
You will be sent a link to the stream 15 minutes before the class starts.
What you will be doing
Enjoy healing restorative poses that encourage the body to achieve balance and relieve tension using gentle movement to mobile joints and create space in the body. In this class you will learn how to move with awareness, and go inward through stillness. Leave feeling grounded, with a feeling of lightness and calm. Perfect to help relieve stress mentally and physically.
Routine
Each week we will focus on different muscles to promote tension release and healing, finfing stillness in the poses whilst surrendering in the moment. Poses are usually held 2-5 minutes allowing a meditative state for the mind to bring calmness and awareness to the heart and body