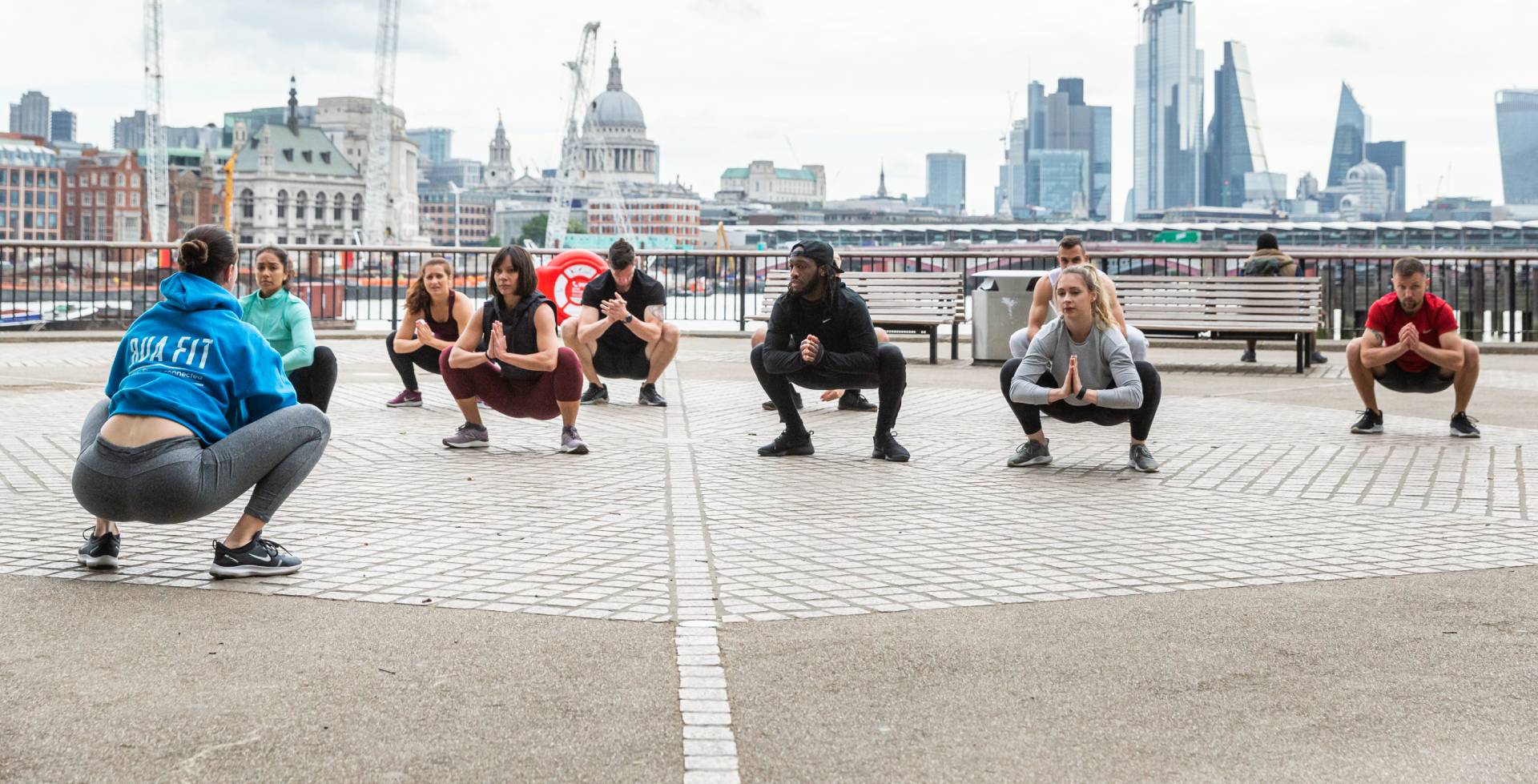 Be a part of our community
Get involved with something special
Benefits

- Why should I join BUA FIT?

2000+ classes
every month
Boxing, zumba, meditation, and so much more!
With over 2000+ classes a month, you'll find a workout you love. From yoga to boot camp, and pilates to Core fit, there's something for everyone.

Get motivated.
Our highly qualified trainers will make you sweat whilst putting a grin on your face! You can send a trainer a direct message through our site for further 1-on-1 advice.

Workout with friends. Get rewarded.
Invite your friends to join you on an online or outdoor workout with our fun and social classes. If they do, you'll get credits to enjoy free classes! Win win!

No more waiting lists - book and go!
We're all sick of finding out our gym class is fully booked. With BUA FIT, outdoor and online classes have a much higher capacity. What are you waiting for? Book a class now!
Get involved with something special