Online Class
Every Wednesday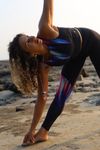 Morning Ashtanga Yoga - virtual
£10.00
Included in a BUA Unlimited subscription - find out more
Online Class
You will be sent a link to the stream 15 minutes before the class starts.
What you will be doing
Ashtanga Yoga is a set series of dynamic yoga postures linked together via movement and breath to help tone the body and quiet the mind. Prepare to tone that body and get more flexible with this dynamic class.
Routine
The Ashtanga system, founded by Sri Pattabhi Jois, is intelligently sequenced so that each posture prepares you for the next. The series helps build strength, flexibility, agility and balance. The aim of yoga is meditation so not only will you get physically stronger through this practise but you will also leave relaxed and blissfully at peace, especially whilst practising in beautiful nature.
Suitable for all levels, beginners to intermediate.
Notes
Enter via the Gore Road entrance just by Victoria Park Community Centre and head to the middle circular bit of the grass straight along from the entrance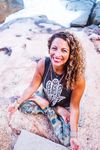 Mays has been teaching & studying yoga for the last 8 years spending years learning deep spiritual practises i...
All classes with no client bookings get removed from the platform 12 hours before the start-time.