What you will be doing
A fit fest of strength and core training. Designed to get you back into battle mode post-pregnancy. Your female body is an absolute powerhouse. Let's celebrate its brilliance in a class designed to sculpt those curves and abs. This is 45 minutes dedicated to you - for your health, your self-esteem, heart, and mind.
A super social and safe way to be part of a community of mamas.
BABIES WELCOME! Whether they are in the stroller or rolling about.
Routine
A warm-up with dynamic stretches to limber up. Followed by increasingly intense bodyweight moves that torch the calories fast, we're talking 500+. Expect week-on-week definition and waist slimming. Cool down with static stretches, coupled with relaxation methods to de-stress completely.
Notes
Let's meet next to Parliament Hill Bandstand. Please bring a yoga mat and water if possible.
You are so welcome to ask any questions pre and post class. If you have any health issues you'd like to express, drop us a message prior to class so we can ensure a personalised session for you.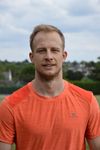 Strength& Conditioning Coach PT L3 British Amateur Boxing Coach L1 Sport Psychologist Masters - Student ...