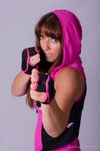 Online Class
Every Saturday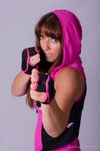 CARDIO BOX & PILATES EXPLOSION!
£8.00
Online Class
You will be sent a link to the stream 15 minutes before the class starts.
What you will be doing
This is a fantastic fusion of cardio boxing and lengthening pilates moves! You are going to sweat! One of my favourite classes to get out of your head and into your body. We do this barefoot which helps work our balance and stability. Easy to follow with fantastic and motivating music. Are you ready to sweat?!
Routine
Cardio Boxing and Pilates moves - full-body workout!

Leave ordinary behind ... find your magic! Don't be afraid of being the best you can be. Life is a beautiful s...