Online Class
Every Saturday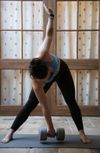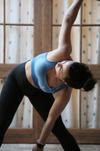 Fab & Fit & Fun
£11.00
Included in a BUA Unlimited subscription - find out more
Online Class
You will be sent a link to the stream 15 minutes before the class starts.
What you will be doing
Total Body Shaping/Sculpting—You will participate in non-stop strength building exercises that will increase muscular endurance while using a variety of resistance bands. There will be a variety of core movements and abdominal work involved. You will receive a total body shaping in this class.
Routine
Full body workout, body weight, resistance bands work and core

I love teaching and coaching people to push themselves and archive the best of physiques while they have fun m...
All BUA classes with no client bookings get removed from the platform 48 hours before the start-time.