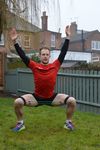 Online Class
You will be sent a link to the stream 15 minutes before the class starts.
What you will be doing
The early bird always catches the worm. A morning body blitz will:
• Boost your focus • Wake you up naturally and calmly • Ensure you make better decisions all day
Fully immersive class with snappy circuits of exercise combinations for an all body workout regardless of experience.
Designed for people with everyday physical and mental health ups and downs.
• Refresh your regime. • Smash your personal thresholds. • Tone muscle and optimise fat loss. • High octane, fad free. • Feel good team vibes.
Book your place in a workout worth working up a sweat for.
Routine
Routine
Warm up to loosen the joints. Mobility moves for shoulders, hips, and lower back bliss. Circuit style functional workout starting from the core and moving outwards. Static stretches to cool down.
Let's Train Like Roland for long lasting results.
Notes
Please have a yoga mat, resistance bands or weights and a water bottle handy if possible.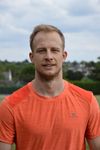 Strength& Conditioning Coach PT L3 British Amateur Boxing Coach L1 Sport Psychologist Masters - Student ...