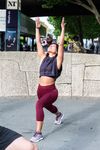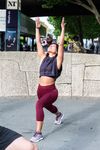 Online Class
You will be sent a link to the stream 15 minutes before the class starts.
What you will be doing
This is a boot camp with a difference... this class is all about working in tune with your body's natural cycle.
Do you notice the effect of your cycle on your energy and strength levels?
Do you find yourself skipping exercise at certain times of the month?
This class will help you make the most of the high energy phases, help you stabilise your moods and energy levels during the tough patches and help you keep a consistent exercise routine throughout the whole month.
Routine
Different exercises will be offered throughout the class and you select the best option for you either based on the phase of your cycle, or on your instinct....it's all up to you!! No rules!
I will of course guide you through, explaining each option so you can make an informed choice about what's right for you on the day.
You may find it helpful to come to class armed with knowledge of roughly which day of your cycle you are on. However this is not essential, and you may prefer to choose a more instinctive approach.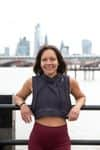 South London based group outdoor fitness enthusiast. Come and join me in the great outdoors for your regular e...