Late Late Workout
£8.00
Included in a BUA Unlimited subscription - find out more
Online Class
You will be sent a link to the stream 15 minutes before the class starts.
What you will be doing
• Blow off steam • Forget work worries • Say sayonara to stress
Had enough after a long day WFH? Don't look any further. Roll in to this online class and release your stress.
It is time to start the lockdown high life right. No-one regrets being in the best shape of their life, so glow-up with a circuit routine to blow off stream and sleep like a baby afterwards. Expect a work-out so rammed you can't think of anything but surviving the next 45 minutes. Say bye bye to stress, feel your body again and banish the blues.
A late night session designed for people with extra steam and stress.
Routine
A full body slam ladies and gents.
Kicking off with a warm-up to get the juices flowing. Followed by an all over circuit session with postures, mobility's, and exercises interspersed by recovery rests to keep the heart racing.
Once the hard work has been done expect deep stretches and a cool down to massage muscles and mindsets.
Notes
Please have a yoga mat, resistance bands or weights and a water bottle handy if possible.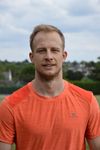 Strength& Conditioning Coach PT L3 British Amateur Boxing Coach L1 Sport Psychologist Masters - Student ...
All classes with no client bookings get removed from the platform 12 hours before the start-time.