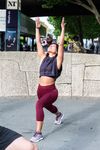 Online Class
Every Wednesday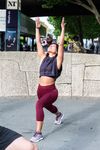 Midweek Booty and Core Blast 🤩👊
£7.00
Online Class
You will be sent a link to the stream 15 minutes before the class starts.
What you will be doing
Is your booty feeling a bit neglected from being sat on all day?? Then why not kickstart the week with a bit of booty blast.
Routine
This is a tabata style utilising your bodyweight to work your lower body, particularly targetting your glutes and core.
There will be options to add weights. No weights at home? Why not try household objects, pets or children! 🏋️‍♀️🐕👩‍👦
This session also includes some juicy lower body stretches and mobility movements.
Notes
Please be ready 5 minutes before 🙏😁

South London based group outdoor fitness enthusiast. Come and join me in the great outdoors for your regular e...