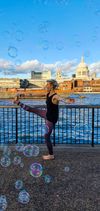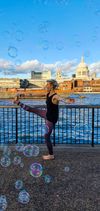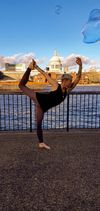 Morning Yoga 😃🤸🏻‍♀️
£10.50
Included in a BUA Unlimited subscription - find out more
What you will be doing
Be at one with nature.🌳
A perfect way to say HELLO to the day. An initial warm up of long and slow stretching leads into breathing techniques, sun salutations, and sitting and standing sequences. Help is at hand for re-alignments and adjustments. This is an ever-changing class built around your needs and energies.
Routine
Starting slow we work on the floor, to standing, and then if you fancy it, we'll give hand balances a bash. 🤸🏻‍♀️
Notes
Bring a mat, water and smile.😃 Let's meet at the entrance off Pancras Road, as denoted by the pin.