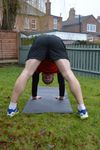 Online Class
Every Tuesday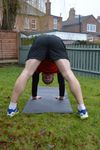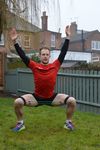 Mobility & Pain Relief
£8.50
Online Class
You will be sent a link to the stream 15 minutes before the class starts.
What you will be doing
• Working from home? • Constantly sitting on those cheeks? • Experiencing back ache and neck stiffness? • Sciatica kicking off?
It's time to loosen up.
We weren't born to be seated. If we were designed to stand still, we'd have roots.
• Boost 360 mobility • Lengthen and sculpt • Decrease pain and recover quicker
Real results in real time. Expect improvements to be seen in only 3 weeks.
Routine
A mobility and strength & conditioning session dedicated to mobilise your joints, to get rid of lower back pain amongst others, and rejuvenate your mind. Following the protocol of a warm up and mobility.
Notes
Please bring a yoga mat and a water bottle if possible.
You are so welcome to ask any questions pre and post class. If you have any health issues you'd like to express, drop us a message prior to class so we can ensure a personalised session for you.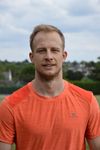 Strength& Conditioning Coach PT L3 British Amateur Boxing Coach L1 Sport Psychologist Masters - Student ...
All classes with no client bookings get removed from the platform 12 hours before the start-time.